<< All Events
Start: Wednesday, November 9, 2022 - 01:30 pm
End: Wednesday, November 9, 2022 - 03:00 pm
Categories: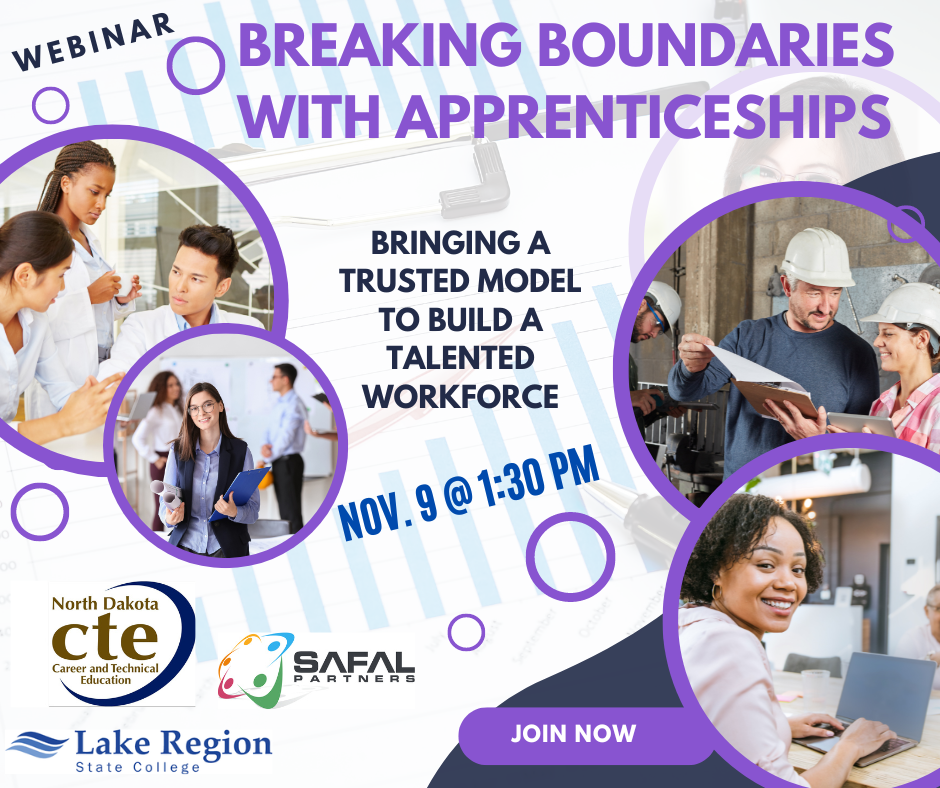 Apprenticeships may be a solution to employer needs in North Dakota. More apprenticeships are emerging in numerous career fields like healthcare, information technology, and to meet the needs of America's workforce. While working (and getting paid) on the job, you receive one-on-one, full-time training from a skilled staff member of the employer as well as related classroom instruction. These apprenticeship training programs are available in over 1,500 occupations across 170 industries found in businesses of all sizes.
Find out more about this great way to earn and learn at the same time. Join us November 9 at 1:30 pm for a FREE webinar on how you, your organization, or school can participate and benefit from apprenticeships.
This webinar is brought to you by Safal Partners and North Dakota CTE Department of Labor grant, and Lake Region State College.
Passcode: 811^RSi.   (Note: The period is part of the passcode.)
<< All Events