<< All News
Wednesday, September 21, 2022
The North Dakota Department of Career and Technical Education (NDCTE) is proud to be a part of the Cyber Madness team, recipient of the Roaming Bison Award!  Press Release: Office of Governor Burgum

The Roaming Bison Award honors excellence in public service. The Cyber Madness team was recognized for developing and delivering the first-of-its-kind high school state championship for cybersecurity and creating valuable opportunities for our students and future workforce to explore the cybersecurity industry.

Cyber Madness is a joint effort of NDCTE, the Department of Public Instruction, EduTech and North Dakota Information Technology.

Thank you to Tracy Becker, Tracy Foss, and Darren Becker from NDCTE for all of your hard work to provide this event.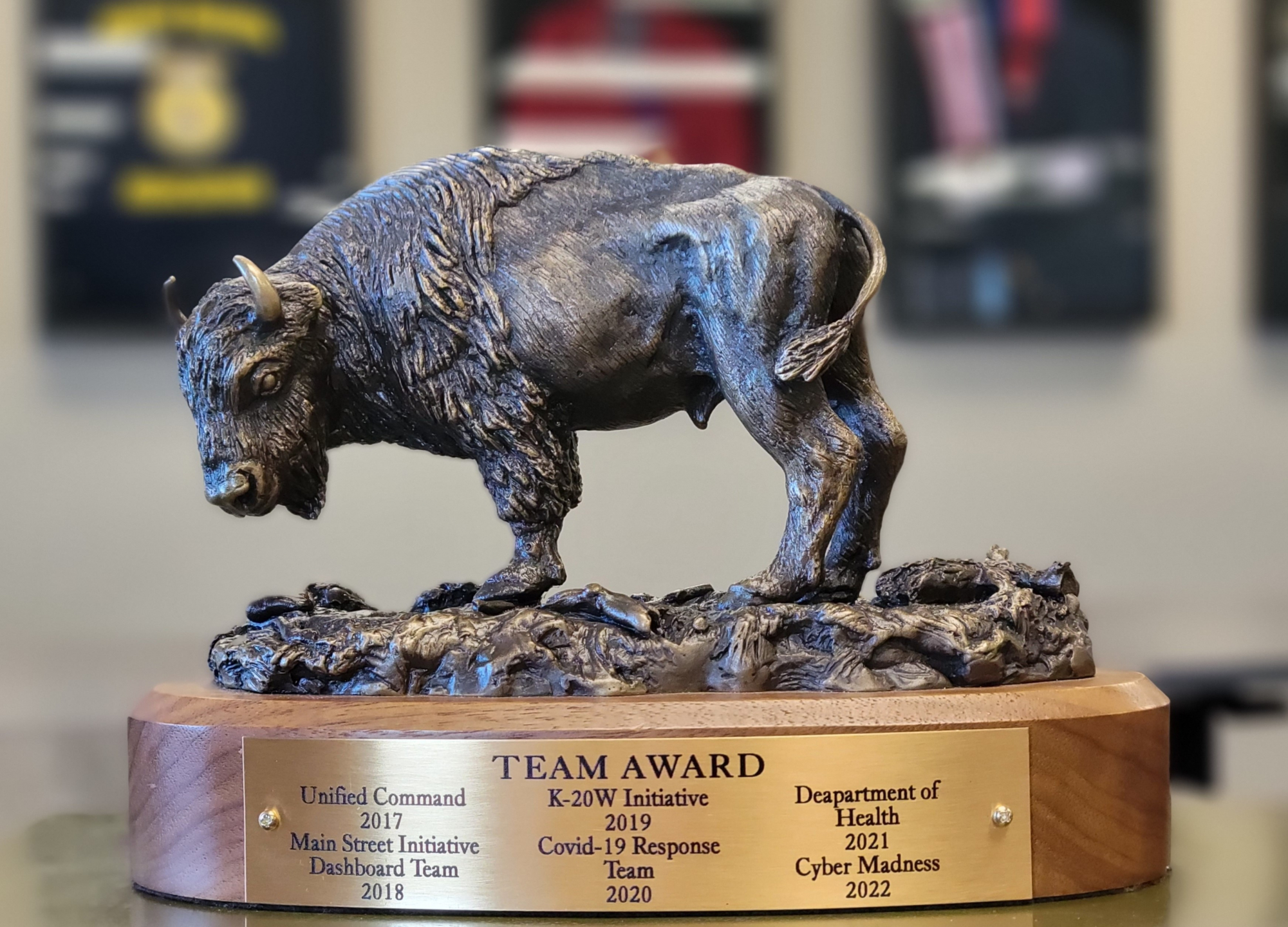 << All News